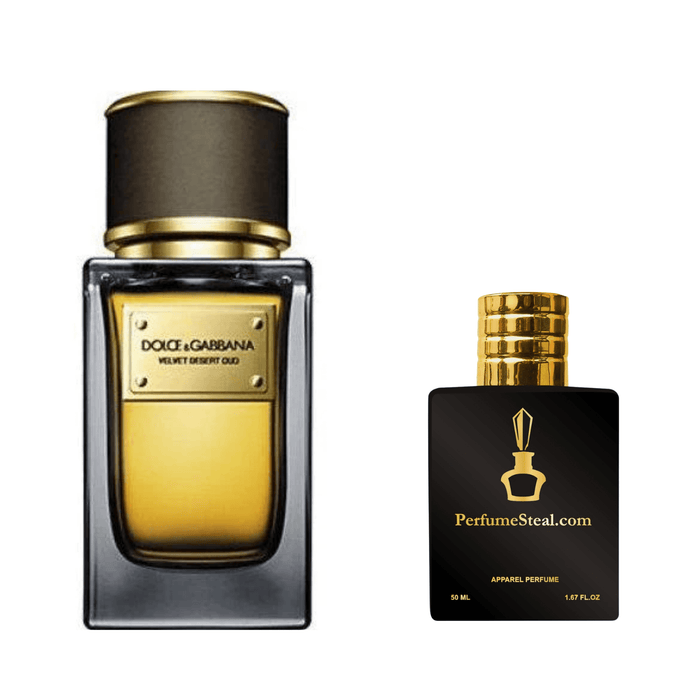 Velvet Desert Oud by D&G type Perfume
Original price
Rs. 400.00
-
Original price
Rs. 1,000.00
Rs. 400.00
-
Rs. 1,000.00
Current price
Rs. 1,000.00
Velvet Desert Oud by Dolce&Gabbana is a Amber fragrance for women and men. Velvet Desert Oud was launched in 2013. Velvet Desert Oud wafts like a breeze through the dunes of a desert. The fragrance seduces with classic Middle Eastern incense notes topping a heart of mysterious oud and the sweetness and depth of amber. The lingering soft musky base notes leave a final memory of the sweet seduction.
Shipping
We take 36 to 48 hours for order processing & shipping.
Delivery takes 5-7 working days.
Disclaimer
We have created these fragrances through chemical analysis and reproduction, and the purpose of this description and images is to give the customer an idea of the scent character, not to mislead or confuse the customer
Based on your order, expect a 5ml or a 10ml rollerball of concentrated Perfume Oil or a 30ml / 50ml Perfume Spray.
The fragrance will be absolutely the same as that of the Perfume you have ordered. 
Frequently Asked Questions