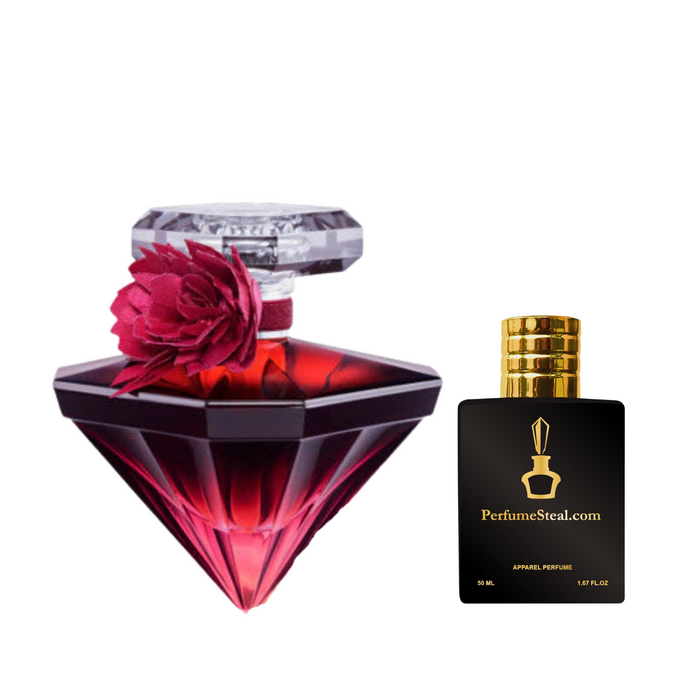 La Nuit Trésor Intense by Lancôme type Perfume
Original price
Rs. 400.00
-
Original price
Rs. 900.00
Lancôme La Nuit Trésor Intense EDP is a sweet and intense perfume that is the perfect symbol of all that love holds. A perfect scent for the passionate woman who has the emotions sitting outside on the clothes, who can feel the rush and the butterflies in the stomach, who is touched by the small joys of life, and who loves to pamper body and soul through her senses. Are you for romance, for flowers, for cherries, for vanilla, for beautiful red roses and for cupids in the air, then this is the perfect choice for you.
The notes consist of roses, sour cherries, almond milk, sweet and luxurious vanilla, as well as warm and seductive wood
Shipping
We take 36 to 48 hours for order processing & shipping.
Delivery takes 5-7 working days.
Disclaimer
We have created these fragrances through chemical analysis and reproduction, and the purpose of this description and images is to give the customer an idea of the scent character, not to mislead or confuse the customer
Based on your order, expect a 5ml or a 10ml rollerball of concentrated Perfume Oil or a 30ml / 50ml Perfume Spray.
The fragrance will be absolutely the same as that of the Perfume you have ordered. 
Frequently Asked Questions