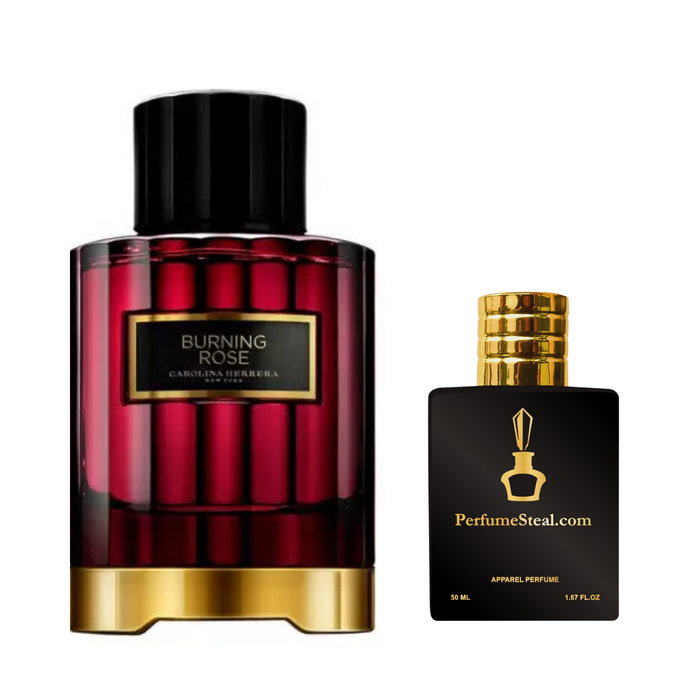 Burning Rose by Caroelyna Haerrera type Perfume
Original price
Rs. 300.00
-
Original price
Rs. 700.00
Burning Rose by Caroelyna Haerrera is a Chypre Floral fragrance for women and men. Burning Rose was launched in 2015. "Red symbolizes passion and love, but it also has a deeper meaning: it is the colour of celebration, an explosion of energy and vitality. Burning rose embodies the star qualities of charisma, elegance and glamour.
The embodiment of the colour red, Burning Rose is an explosion of energy; a celebration of vitality. Rich, fun and a little mysterious, the impassioned fragrance is a symbol of desire and love. Burning Rose is reminiscent of the aromatic expression of the spontaneity and charm that has always accompanied House of Haerrera.
Shipping
We take 36 to 48 hours for order processing & shipping.
Delivery takes 5-7 working days.
Disclaimer
We have created these fragrances through chemical analysis and reproduction, and the purpose of this description and images is to give the customer an idea of the scent character, not to mislead or confuse the customer
Based on your order, expect a 5ml or a 10ml rollerball of concentrated Perfume Oil or a 30ml / 50ml Perfume Spray.
The fragrance will be absolutely the same as that of the Perfume you have ordered. 
Frequently Asked Questions